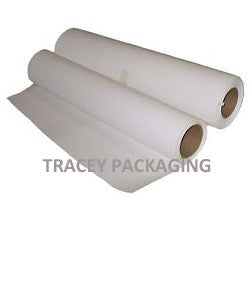 Diagraph Ultra-Cut Stencil Roll 7930-001 7930001
$346.00 $361.23
SALE!
STENCIL ROLL FOR USE WITH ELECTRONIC STENCIL CUTTER
Ultra-Cut Poly Stencil Material was designed for use with the Diagraph SC-5 electronic stencil machine. Cut hundreds of stencils with a case of Diagraph Ultra-Cut stencil roll. Each case contains 2 rolls of Ultra Cut. Each Ultra-Cut roll is 22.5" wide and 100 feet long! That's a lot of stencils.
Ultra-Cut is a 2 ply poly-ethylene material with a paper backing. When the paper is peeled off, the poly has an adhesive back. The material is only slightly sticky - just enough to help hold the stencil in place on a vertical surface. Ultra Cut is also often preferred for stenciling on curved surfaces such as metal barrels or pipe.Cuts easily and cleanly.