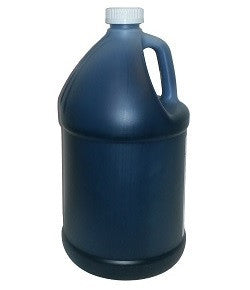 Indelible Ink - Gallon # 5464 Ink
$170.00 $188.48
SALE!
Gallon jug of # 5464 All Purpose Indelible Ink. Mark on non-porous surfaces. Slow dry time, so should not be used to mark items that need to be stacked quickly.
Waterproof ink that is fade resistant
Approx 1 minute dry time
 Mark on plastic strapping, metal bins, wood, glass, PVC, fabric / textiles
5464 AeroBrand Specialty Ink can be applied with a rubber stamp & ink pad or Flexo/Semi-Flexo coder
NOT a stock item - allow extra time for shipping
Smaller containers available, however mfr requires minimum purchase for drop-shipments
Choose from Black, Blue, Red, Yellow, White

UPS Ground shipping only!