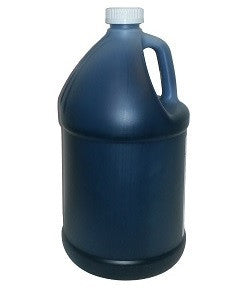 Mark II or Mark 2 Ink - Gallon # 1250 Ink
$199.54
Gallon jug of # 1250 Black Mark II Ink. All purpose ink adheres to a variety of hard to mark surfaces including food packaging, electronic parts, resin coated photographic paper, coated labels, metal & foil. 
Gallon of # 1250 waterproof dye-based black ink
10 – 15 second dry time
Marks on both porous and non-porous surfaces 
AeroBrand Specialty Ink is called # 1250, Mark II or Mark 2 ink
Use with Mark II Reactivator for clean up or as a thinner
Gallon size is NOT a stock item - allow extra time for shipping
Choose from Black, Blue, Red, Yellow, Green, Orange, Pink, Purple, Silver, White

UPS Ground shipping only!