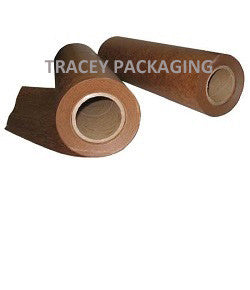 Diagraph Stencil Roll 7910-004 7910004
$226.00 $236.08
SALE!
STENCIL ROLL FOR USE WITH ELECTRONIC STENCIL CUTTER
Cut hundreds of stencils with a case of Diagraph stencil board roll. Each case contains 2 rolls of oilboard. Each stencil board roll is 24" wide and 75 feet long! That's a lot of stencils. Stencil roll is treated with a special proprietary formula which helps the stencil to resist ink absorption. The coating helps keep the stencil ink from soaking into the stencil board - this prevents the stencil from warping and ensures a clearer stenciled impression.
Stencil Board Roll / Oilboard Roll - 20" x 100' x .010" thick. The stencil roll was created for use with the Diagraph SC-5 Electronic Stencil Machine. Oil board roll is ideal for cutting stencil characters of 1/4″ or larger. Traditional flat sheets of stencil board are a bit thicker than the stencil roll. Flat stencil board is 0.015" thick. Oilboard roll is a little thinner at 0.010" thick. This allows the product to be rolled for easier use with the SC-5 stencil machine. It also allows for the Xacto knife sized stencil cutter blade to cut the stencil more cleanly and easily.